AUSTRALIA'S NO.1 EDUTECH ACADEMY FOR YOUTH Year 1 to 12
Welcome to Innovate Technology and Robotics Academy, the premier destination for STEM education in Melbourne, Victoria, Australia. With over a decade of experience in the education industry and a track record of mentoring thousands of children and teenagers, our academy is a beacon of excellence in guiding young minds towards the future. Our team of expert coaches and instructors are dedicated to propelling youth learning to new heights.
At Innovate, we offer a range of innovative courses that span the realms of coding, robotics, technology, digital literacy, and even cloud computing. In a world where technological advancements are shaping every aspect of our lives, our academy serves as a dynamic hub where learning thrives amidst ever-changing times. Our philosophy is centered around promoting continuous growth – we don't believe in stagnant learning. Instead, we nurture open-minded learners who are eager to embrace challenges and cultivate a mindset geared towards crafting ingenious solutions.
Stepping into our academy means immersing oneself in a world of innovation and exploration. Whether your learner is just beginning their journey or is already well-versed in the realms of technology, our diverse range of courses caters to various skill levels and aspirations. Each course is meticulously designed to not only impart technical skills but also to foster critical thinking, problem-solving abilities, and a deep appreciation for the boundless possibilities of technology.
When you choose Innovate Technology and Robotics Academy, you're not just enrolling in an educational institution – you're embarking on a transformative experience that instills a passion for learning and an appetite for innovation. Join us in shaping the future, one brilliant mind at a time, as we embrace the challenges and opportunities that lie ahead. Welcome to the forefront of STEM education; welcome to Innovate.
We are all for kids education and overall development – your trusted kids education provider.
COMPUTER SCIENCE PATHWAYS
LEARN YOUR FAVOURITE PROGRAMMING LANGUAGES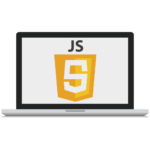 Websites, Mobile Applications

LEARN AND DEVELOP NEW SKILLS

Learn Design & Creativity

Learn Game Design & Development

Learn Robotics Technologies

Learn Chess Game Strategy & Analysis

ROBOTICS PATHWAYS
Robotics and Coding and be future ready.
Learn VEX IQ, VEX Robotics many other popular robotics platforms.
COMPUTER SCIENCE PATHWAYS
Latest on demand coding languages.
Learn Python, PHP, HTML, CSS and JavaScript, Java, C++, Cloud computing with real practical projects leading to VCE exam preparation and professional certifications.
CHESS ACADEMY
Improve problem solving and critical thinking skills
YOUTH LEADERSHIP & PUBLIC SPEAKING ACADEMY
Engage and inspire youth to maximize their potential to become successful leaders and to lead others in the community.
Subscribe to our newsletter and stay informed!
Join our mailing list to discover what makes us unique and to be among the first to receive updates on upcoming courses, new locations, exciting programs, and collaborative partnerships. You'll also gain access to exclusive promotions!