COMPUTER SCIENCE PATHWAYS
AUSTRALIA'S NO.1 EDUTECH ACADEMY FOR YOUTH
Innovate Technology and Robotics Academy is the place for STEM education in Melbourne, Victoria, Australia. With more than 10 years in the education industry and having coached thousands of kids and teens, with our expert coaches and instructors, we take a youth's learning to the next level.
With innovative courses in the fields of coding, robotics, technology, digital literacy, cloud computing and more, this is where learning continues through the changing times. This academy is not a place for stagnant learning but a plan for the brilliant open minded learner to be challenged to develop a solution pathway mindset. Come into innovation, check out our range of courses for your learner and be prepared for the challenge.
We are all for kids education and overall development – your trusted kids education provider.

LEARN AND DEVELOP NEW SKILLS

Learn Design & Creativity

Learn Game Design & Development

Learn Robotics Technologies

Learn Chess Game Strategy & Analysis

LEARN YOUR FAVOURITE PROGRAMMING LANGUAGES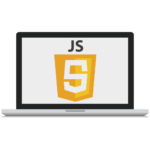 Websites, Mobile Applications

ROBOTICS PATHWAYS
Robotics and Coding and be future ready.
Learn VEX IQ, VEX Robotics many other popular robotics platforms.
COMPUTER SCIENCE PATHWAYS
Latest on demand coding languages.
Learn Python, PHP, HTML, CSS and JavaScript, Java, C++, Cloud computing with real practical projects leading to VCE exam preparation and professional certifications.
CHESS ACADEMY
Improve problem solving and critical thinking skills
YOUTH LEADERSHIP & PUBLIC SPEAKING ACADEMY
Engage and inspire youth to maximize their potential to become successful leaders and to lead others in the community.
Subscribe to our newsletter and stay up to date with our transformational programs imapcting all generations.